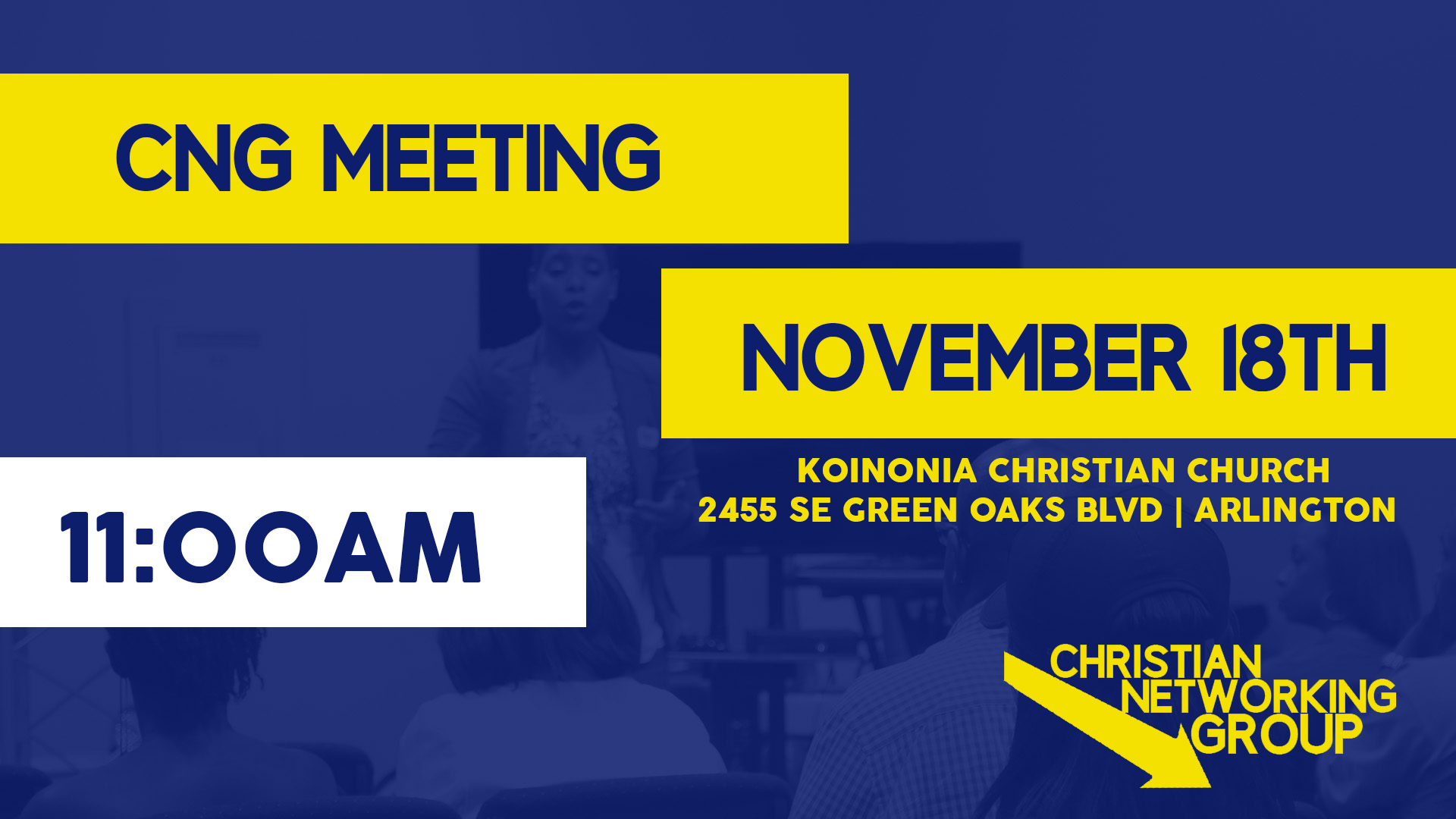 Event details
August 26, 2017
11:00 am - 12:30 pm
2455 SE Green Oaks Blvd. Arlington TX 76018
817-466-8211
Are you a business owner or business professional?
Would you like to build and cultivate Christian based relationships with other business professionals?  Would you like to become a more vital resource to your clients and consumers?
The Newly Created CNG Ministry is RIGHT for you!
Come out and see what this new ministry can offer to you as a business owner and business professional, how to help grow your client base and grow your company's revenue in Q3 and Q4 of 2017!